ThinkZoom™ Full HD 16MP Digital Camera
Grab your Discounted ThinkZoom™ Full HD 16MP Digital Camera while the Store LAUNCH DISCOUNT is on!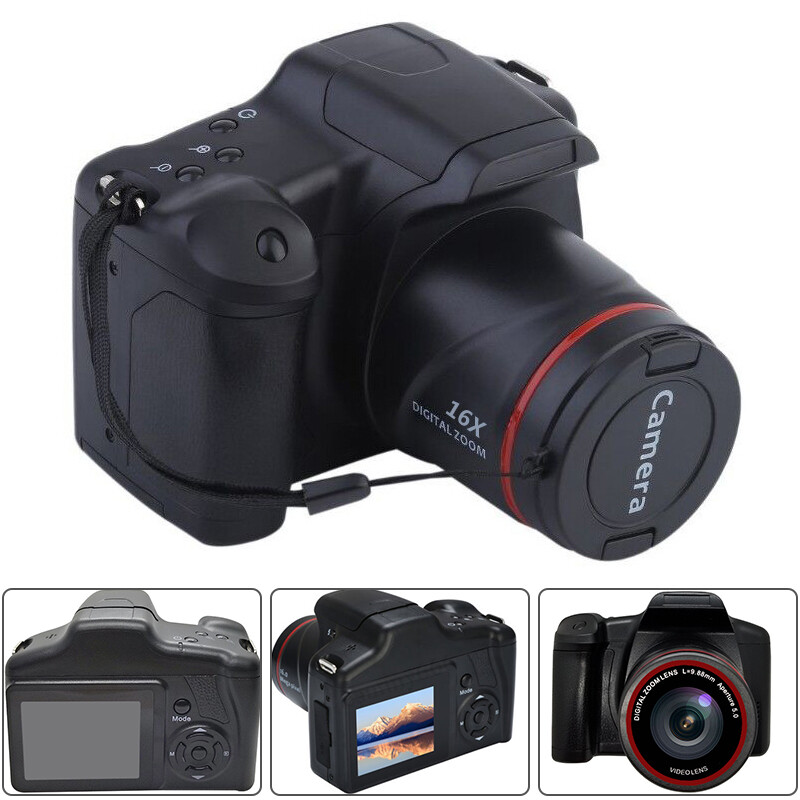 You can easy send photo to computer and share it in social website like Facebook,Youtube,Vlog,Ins and other places.And let your friends and family share your happiness moment.The operation of point and shoot camera is very simple and easy to understand. it is a good camera for beginners or kids or old people also a good choice as a gift for friends and kids. In addition,it is convenient to carry with a strap in package.This camera Maximum storage expansion: Trans-flash Card 64GB(NOTE:the package not include SD card.) Large 30-inch LCD with a screen of dots allows easy viewing even from a wide angle.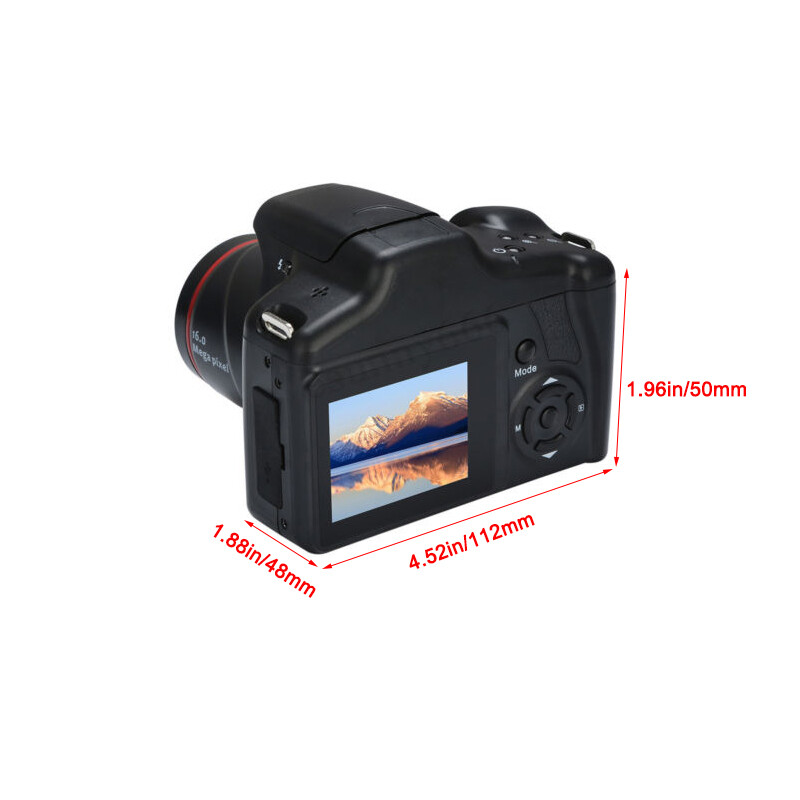 Features
:
Material: Plastics.

Made of high quality materials, durable.

Easy to operate, compact and portable.

Light weight, easy to carry anywhere you want.

2.4 inch TFT-LCD screen, 16 times digital zoom, you can enjoy the perfect picture presented in front of you.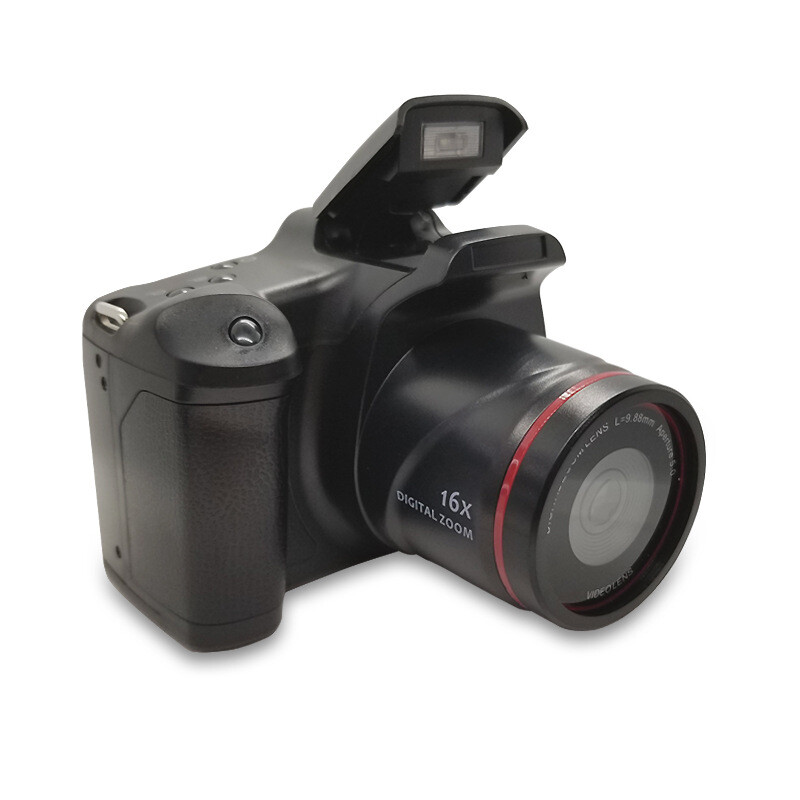 Details: 
Sensor Element Type: CMOS
Model Number: Camera
MegaPixel: 10.0 - 20.0MP
Optical Zoom: 7.1x - 16x
Image Stabilization: Displacement Image Stabilization
Special Feature: Lens-Style Cameras
Sensor Size (inches): 4/3 inches
Image Resolution (Video): Full HD (1920x1080)
Focal Length: 16 - 50mm
Power Mode: Lithium Battery
Lens Type: Interchangeable
Weight: 501g-600g
Set Type: Zoom Sets
Display Size: 2" - 3"
Memory Card Type: SD Card
Storage Type: SD Card
External Flash: No
Viewfinder Type: SLR
Sensor Type: CMOS
Screen Type: HD Screen
SLR Format: 4/3 Frame
Recording Format: JPEG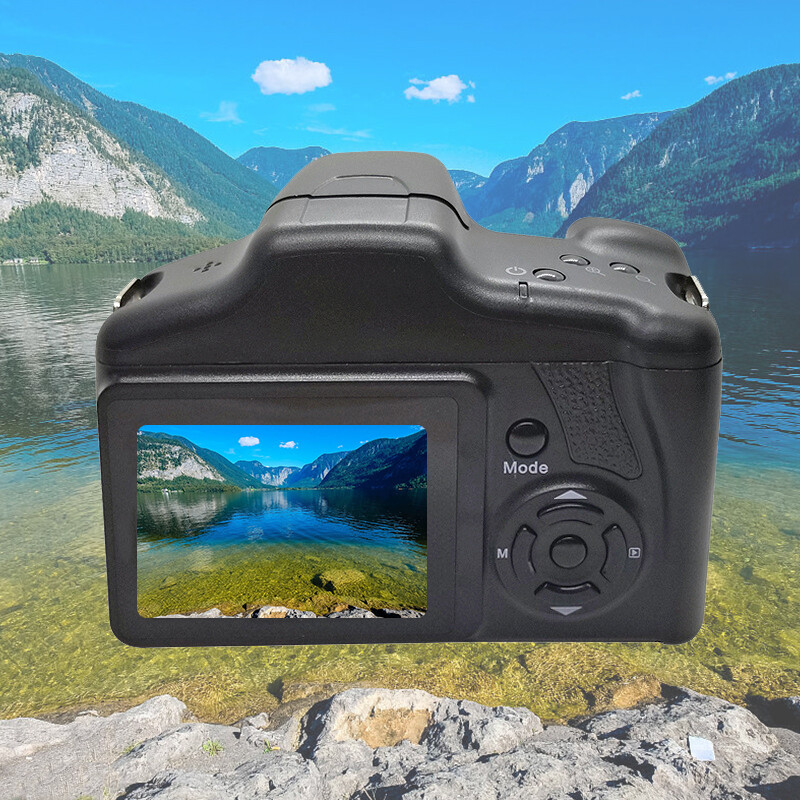 Specifications:
Image stabilization function support

Clips AVI 1080 p, 720 p VGA
Exposure compensation - 2.0 + / 2.0
LED lighting lamp < 1.0 m range opening/closing
2.4 inch TFT - LCD LCD screen (160000 pixels, 4:3)
Storage medium can be expanded to 32 gb SD card/HCSD card
16x digital zoom, zoom
Take time off / 2 seconds 5 seconds / 10 seconds
1.2 m - infinity focus range
Computer usb interface (high speed)
Automatic white balance/sun/cloudy/bulbs/fluorescent lamp
Power: 4 x AA Batteries (not included)
NTSC/PAL video output
Specifications and parameters of the CMOS sensor, up to 16 million pixels
Weight: about 220 g
Size: 115 (long) x 48 (high) x 50 (wide)mm
Automatic sensitivity, ISO100 ISO200, ISO400
Automatic shutdown / 1/3/5/10 minutes
The speaker built-in
Lens fixed lens F / 3.2, F = 7.6 mm
The built-in microphones
Static images jpeg/VGA, 1 m, 3 m, 5 m and 12 m, 16 m (interpolation)
Package Content:
1 x Camera
1 x USB Cable
1 x User manual
Shipping & Returns Policy
All our products are shipped within 48-72 business hours and delivered within about 4-7 business days.
If you aren't completely satisfied with your product, return the item within 14 days of delivery for a refund (see refund policy for more details)